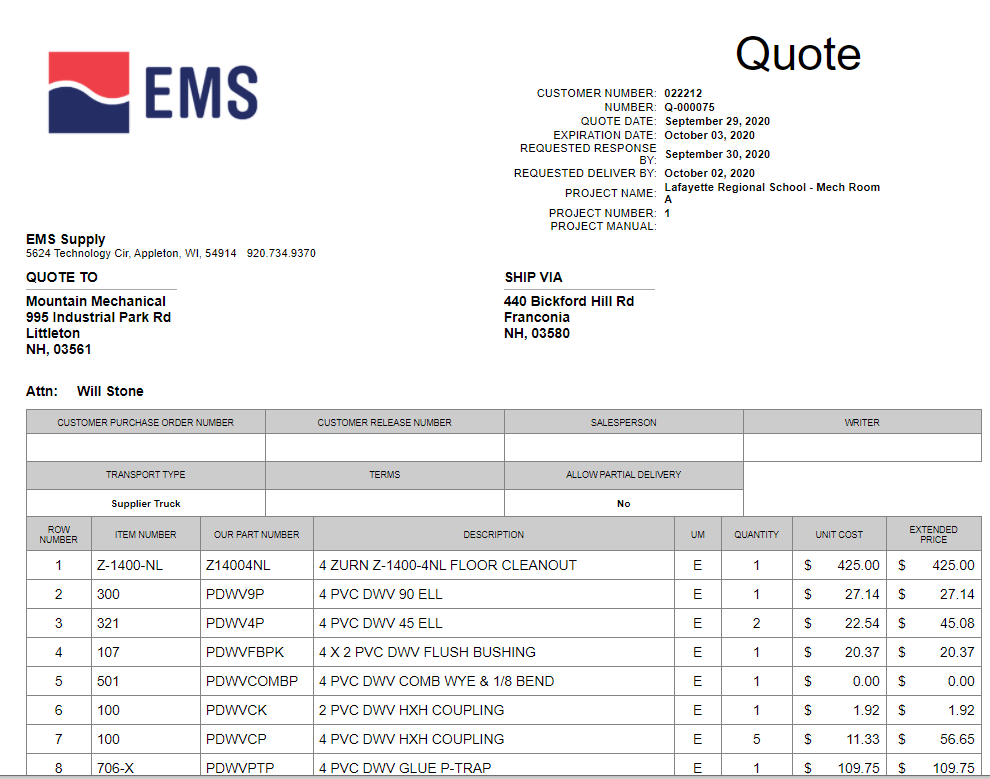 Once your vendor sends you a Quote, what do you do? First, review it! This article will cover reviewing the vendor quote.
In other Support articles, we will cover:
Quote Compare
Applying the Quote(s) to a project
Create a Purchase Order.
Click details to read more about reviewing the vendor quotes.