Items in a project may need to update with additional information, such as delivery or pack and tag information. Bulk Editing will help make this task easy. ALL items or Selected items in a project can be updated with a few clicks.
It is important to note that these fields will stay populated throughout the various transactions – you only need to enter this information ONCE. You are given the opportunity to change values as the items move through the procurement process.
1. If necessary, select the items in the project. You can use the project filters (estimating/modeling) based on the information that was imported into your project.

2. Make sure to check the boxes of the desired items, and then click Actions / Bulk Editing:
Use the checkbox in the header row to select all the items. You can utilize the Shift and Control keyboard shortcuts to select items.

3. Select "ALL" or "selected items, and then fill out the appropriate fields. When completed, click Apply and Close.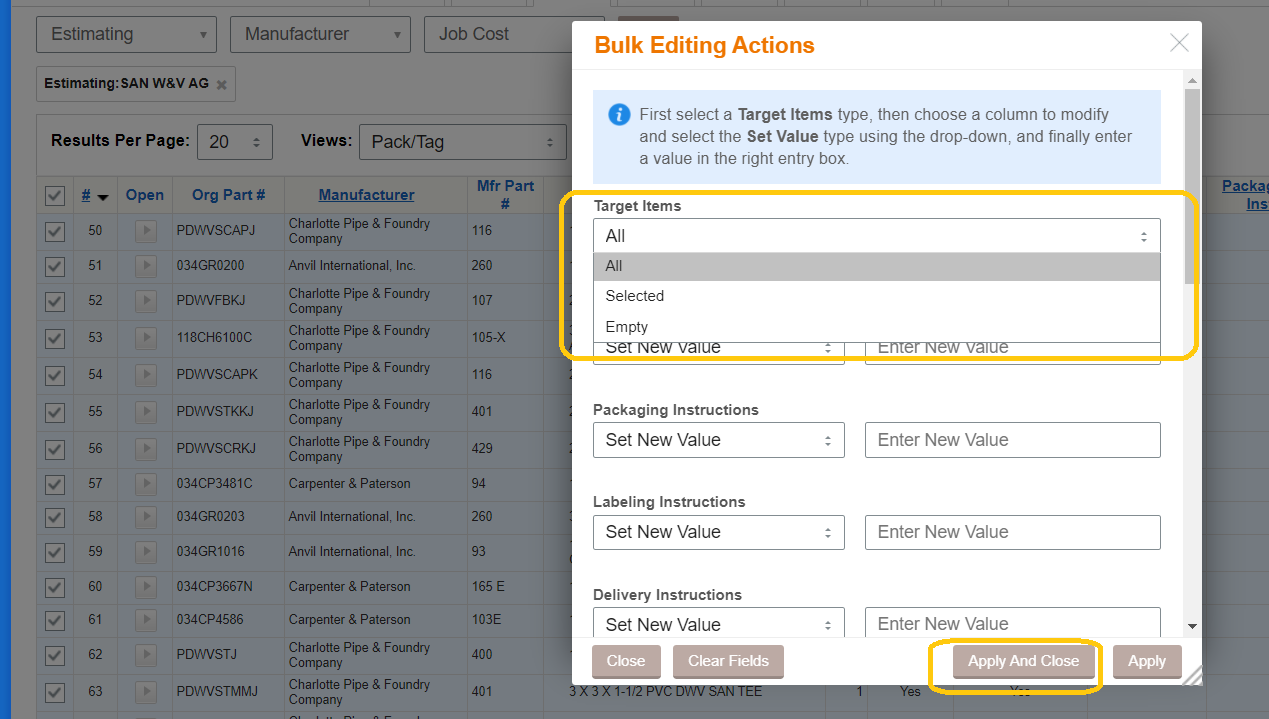 Repeat steps if you need to change another WBS / set of items.