The Dashboard QuickLinks widget is a great way to easily start a variety of tasks.
Create a customer, begin a project, import a BOM (i.e. file from a CAD, Estimating system), start an RFQ....all from the dashboard.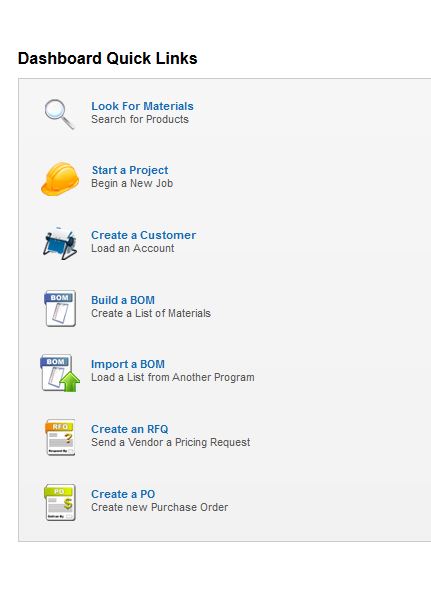 The utilities panel is also a very fast way to access existing items in CINX.
Simply slide out the utilities panel on the right side of the screen and you can easily access projects, custom catalog lines, BOM/Assemblies, RFQs, Quotes and Purchase Orders.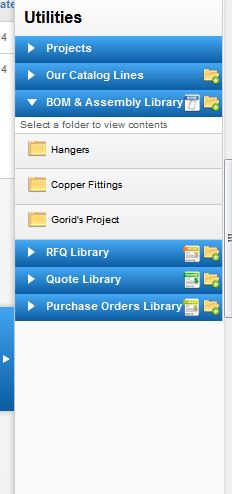 Another helpful tip - right click on the item you want to open, and you can open it in a new browser tab.