Your dashboard is a snapshot of your CINX account and activity. The dashboard has a variety of widgets to give you information such as Alerts, Projects, Customers Transactions, Vendor transactions. You can turn on/off the widgets using the Display controller.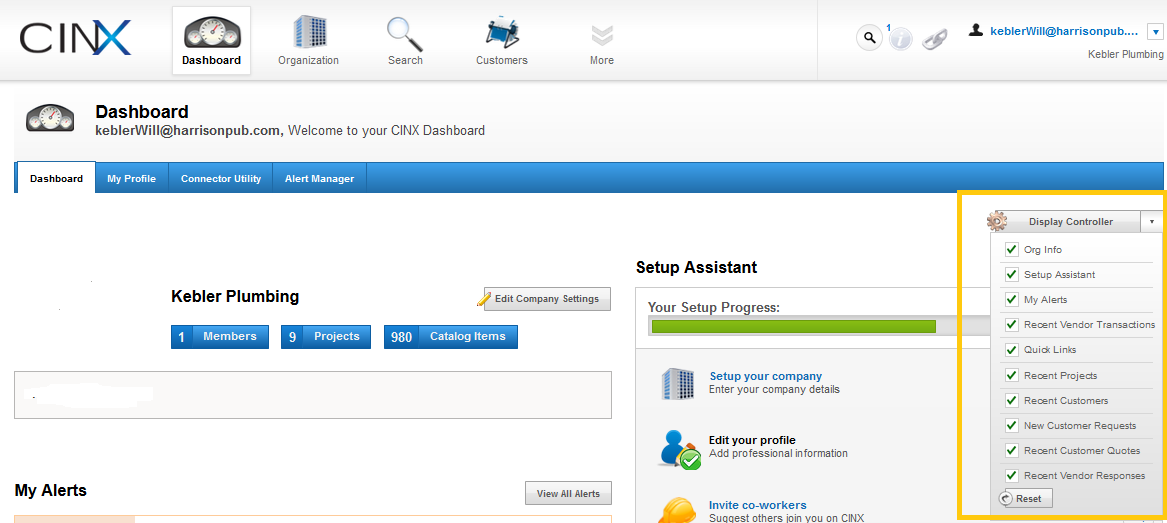 The dashboard is fully configurable, meaning you can arrange the widgets in any manner you would like.
Just drag and drop the widgets by user the blue four way arrow button. To remove the widget, you can just click the black X.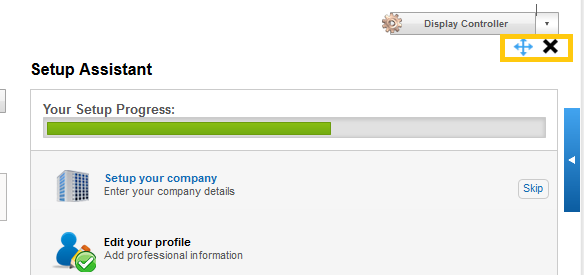 Two important widgets are the Set-up assistant and Quick Links.
The set-up assistant will walk you through getting your account set up.
The dashboard Quick Links widget has menu items to help you quickly start commonly used tasks...importing a BOM, Start an RFQ, Search, etc.