There are quite a few places to "kick off" the project within CINX. The easiest is from the dashboard quick links. You can also start it within the projects application...just click "new project" button in the upper right of the screen.
No matter where you start your project, a "new project wizard" will help you get your project information entered into CINX. Please keep in mind, not all fields are required...only the fields with an asterisk. We tried to cover anything a user might need relating to a project, so fill out as much or as little of the information as you would like.
Step 1 - define name, number, type, description and other classification parameters
NOTE: You only need to enter a name.
Step 2 - define the customer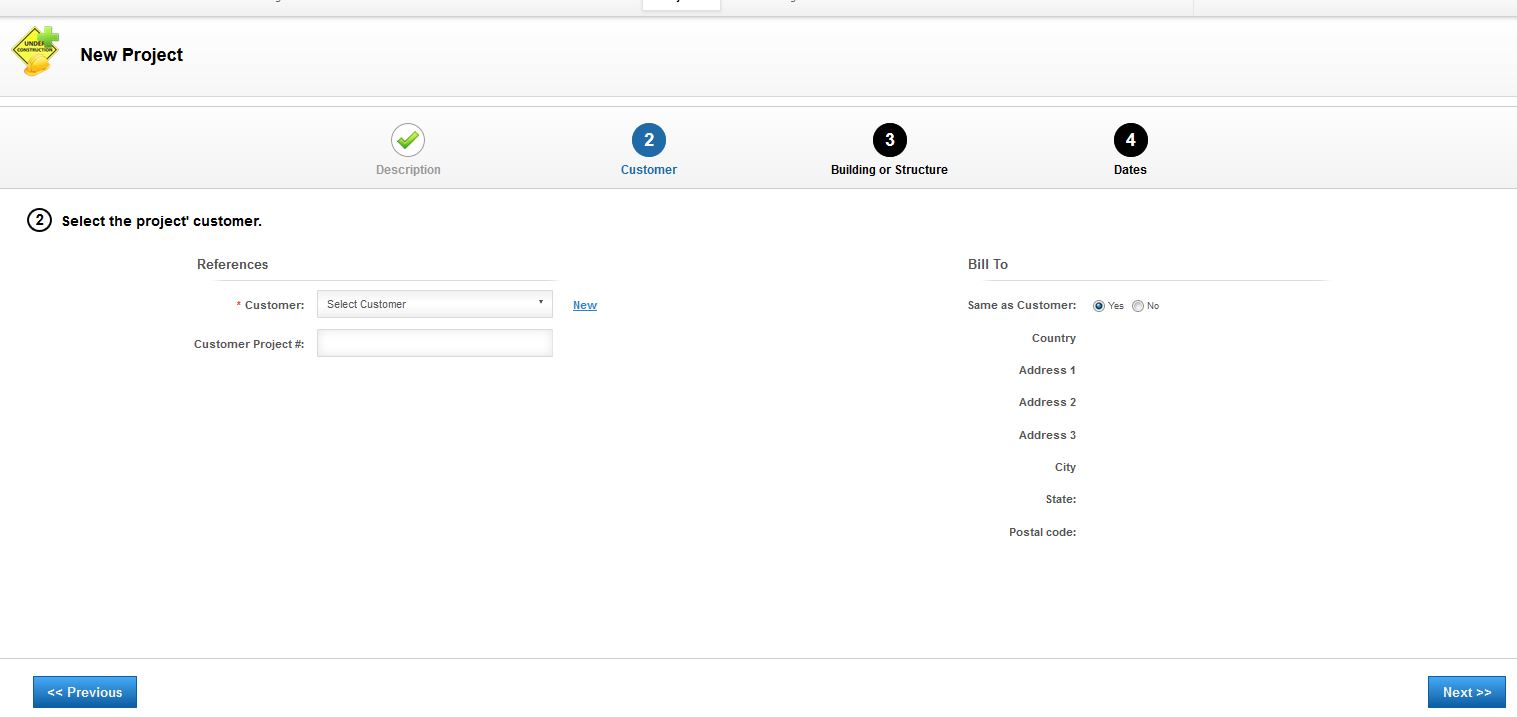 If you do not already have the customer set up in CINX, simple click "NEW" and you can enter minimal customer information to create that customer in your CINX account.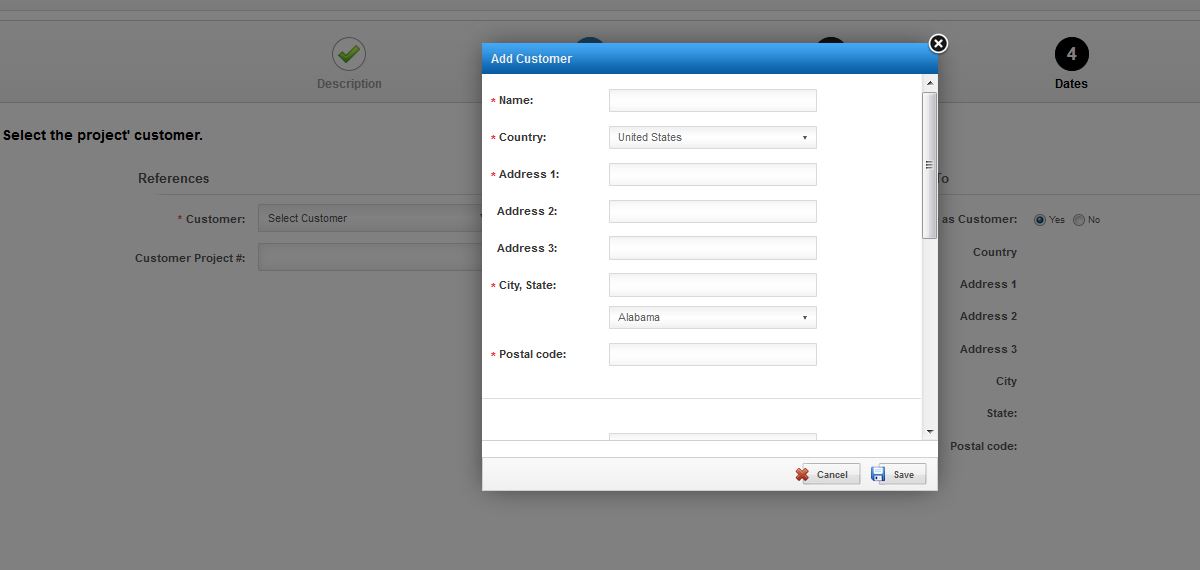 Step 3 - define the building.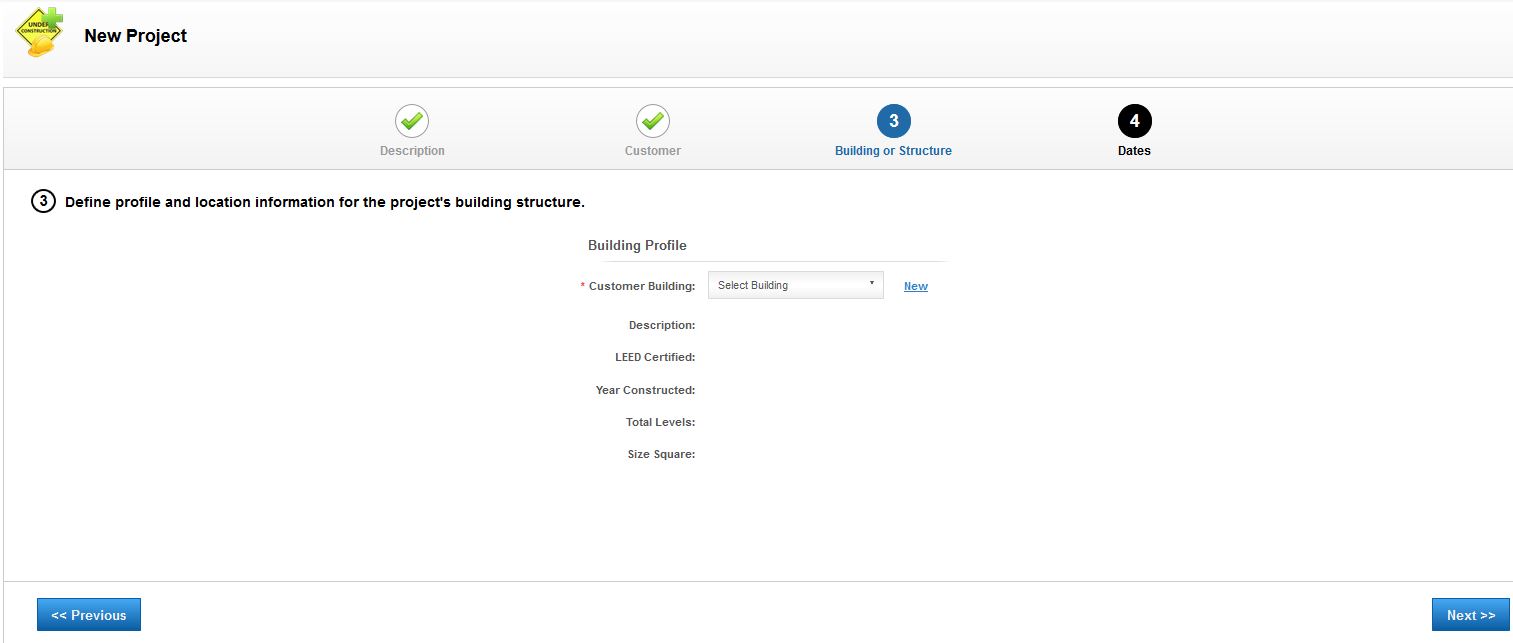 If you do not already have the building set up, click "NEW" and enter minimal information regarding the building for this project.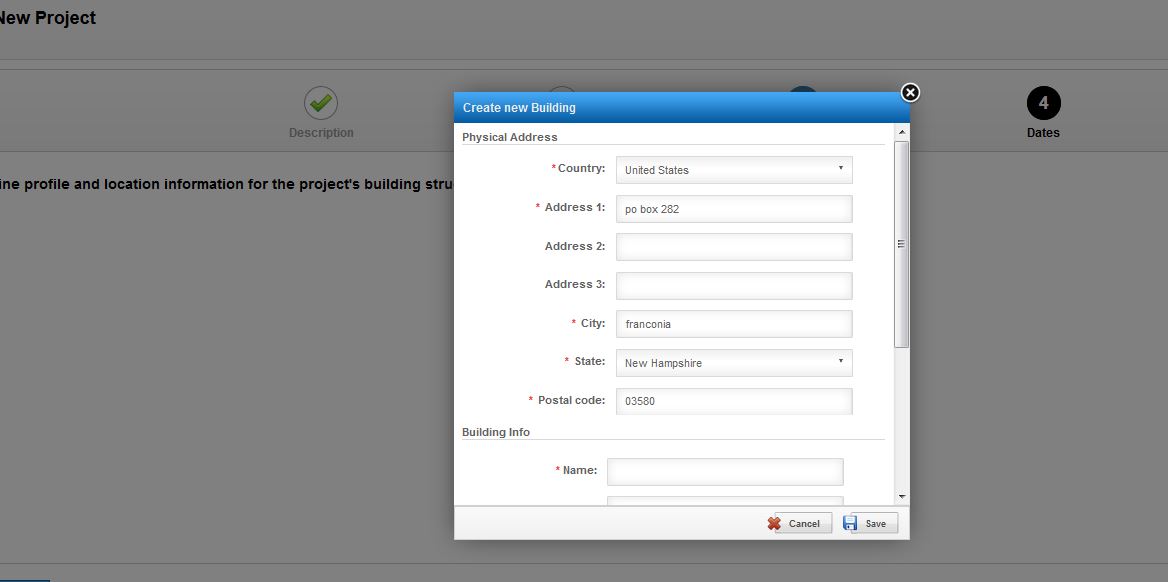 Step 4 - define project dates. If you would like, you can define project dates such as walk thru, bid, start, completion, or any customer dates. You do NOT need to set any dates to complete the project wizard. Simply click SUBMIT and the project will be created.
The project is now created! You can review/edit entered project information, upload pictures, etc. within the project page.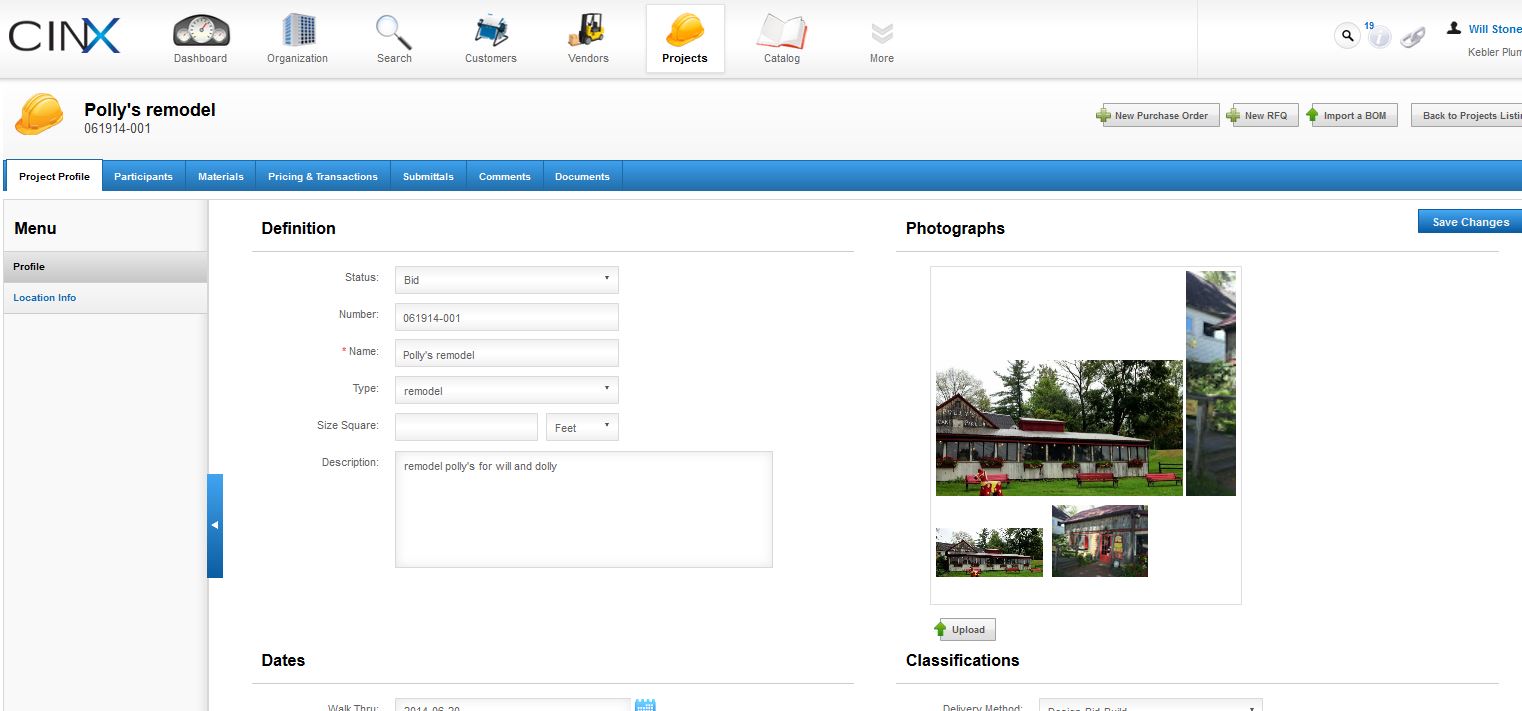 Once you have the project created, you can add items easily by importing a file, adding a BOM/Assembly, or Drag and Drop from the Search application. This will also be the basis for the RFQ/Quote/PO process.
For more information on search, projects, or the transaction options, please see other help documentation and videos.