Before using the HPH Revit Add-in, please review the system default settings. If you have any questions or need assistance, please email This email address is being protected from spambots. You need JavaScript enabled to view it. or call 800.890.0820.

1. Open a model in Revit. From the ribbon, select HPH.

2. The first time you click an HPH menu from this ribbon, you will be prompted to log in. Please
enter your CINX credentials and click the Login button. After your credentials have been
authenticated, use the drop-downs to complete the subscription information.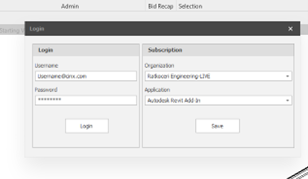 3. Click Org Settings
4. Click Project Settings. This page presents default settings that are used when a project is
synchronized. Note these can be overridden during the project synchronization process.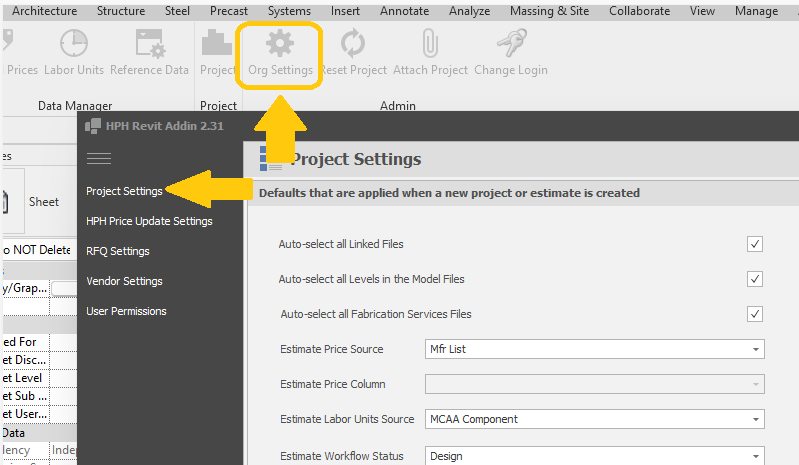 Please note, the HPH Revit add-in takes a new approach to pricing jobs. Companies set up Price Columns that can be based on Manufacturer List, Vendor pricing lists, or Price Columns set by your company. Please contact HPH with questions.
These columns can be used as the estimate and buy price source.
Labor is handled similarly, you can have multiple labor columns, MCAA, PHCC, or Contractor.

5. Click HPH Price Update Settings


The first section of the settings is a list of people who should be notified when an update is
applied through the Revit add-in.
Click the Plus sign (+) at the bottom of the screen to add/remove names. ANYONE with a valid
email address can be added to this list. They do not need to be a CINX/HPH User.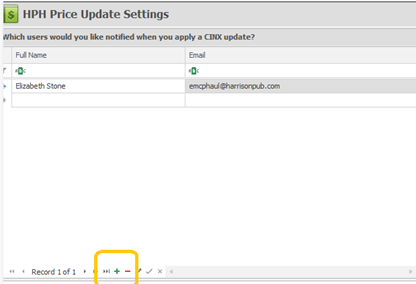 The right panel controls how to handle Price on Application and Discontinued statuses, as
well as which price type (default) to update.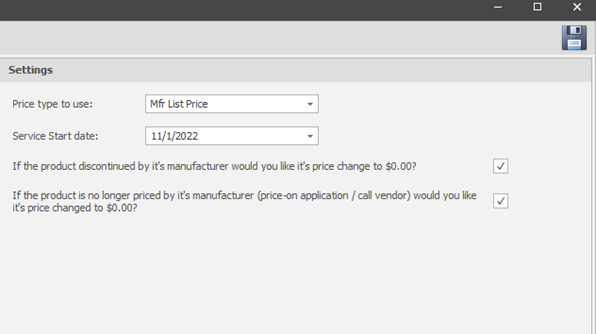 6. Click RFQ Settings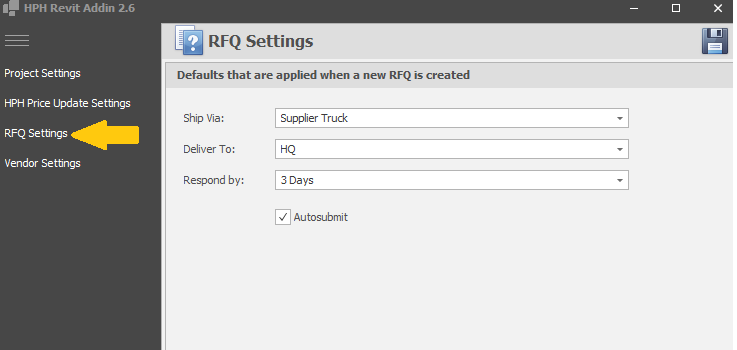 Default shipping, delivery and respond-by date defaults.
Autoselect should be checked if you would like the RFQ to send straight to your vendor (without
stopping in CINX)

7. Click Vendor Settings


Default Vendors are set on this page. Please note you must have your vendor's commerce
options set up through HPH and the corresponding vendor.
8. Click User Permissions (last menu item). Select the applicable user and assign the appropriate permissions.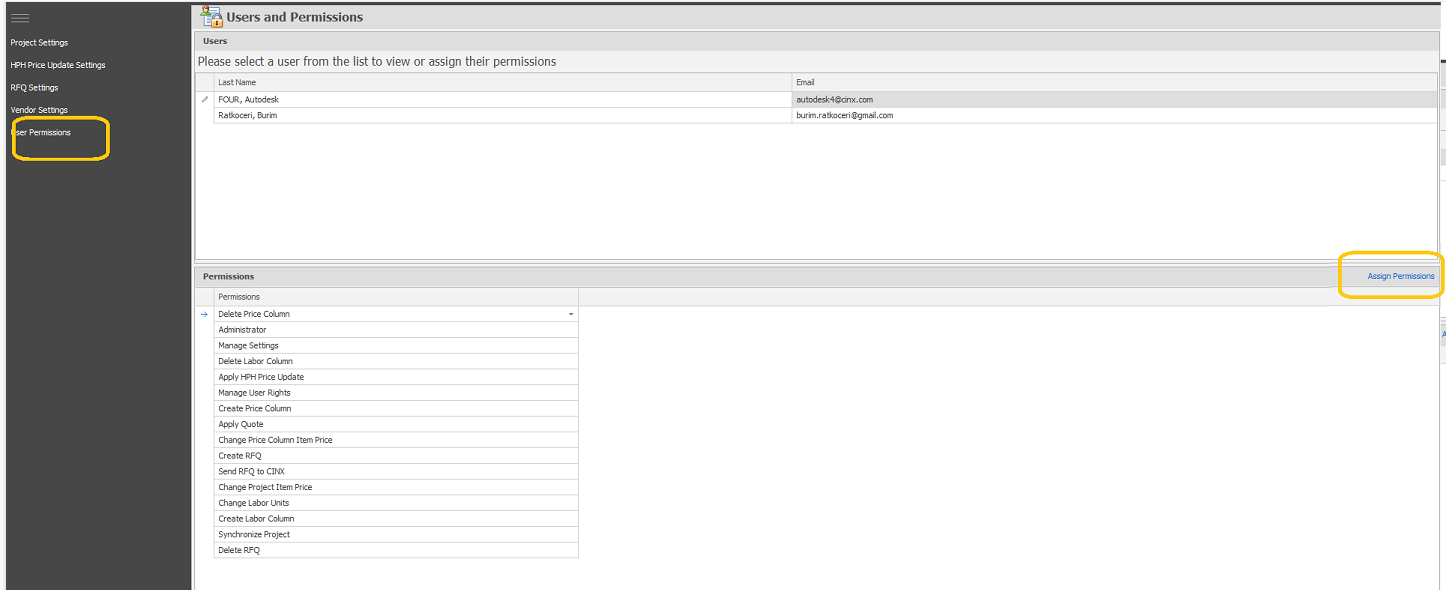 Click here for a PDF version of the instructions.
Call 800.890.0820 or email This email address is being protected from spambots. You need JavaScript enabled to view it. ">This email address is being protected from spambots. You need JavaScript enabled to view it. for help.