Alerts are system notifications. Alerts may be as simple "Welcome to CINX" but they are also used when you send/receive requests, RFQ/PO/Quotes and import files.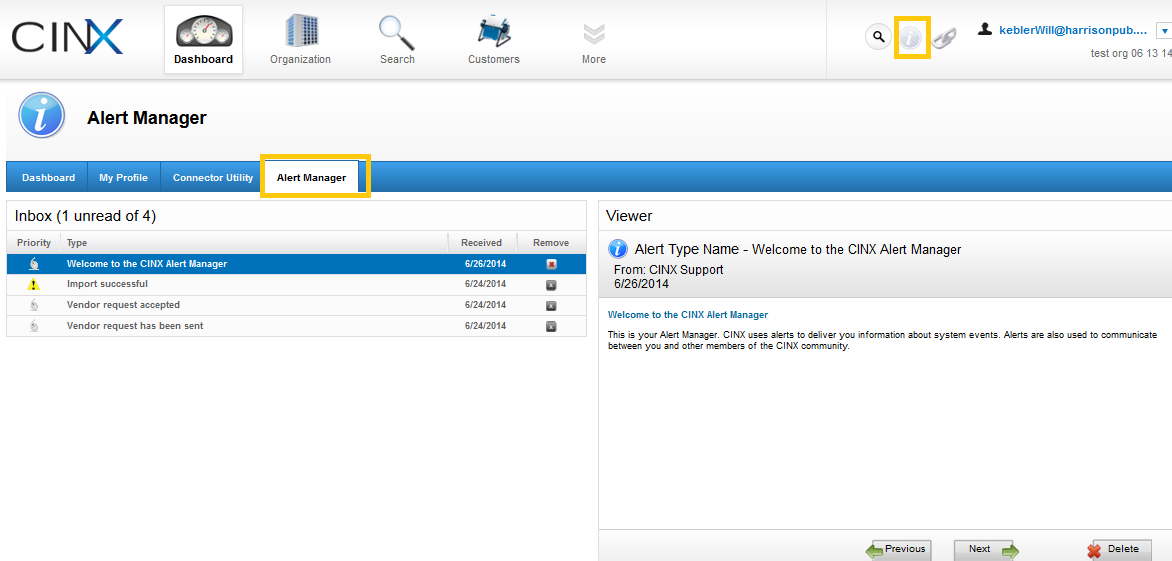 There are 3 ways to access your alerts -
1. The Alert Manager menu option when on the dashboard
2. The little information "i" in the upper right corner will indicate the number of unread alerts you have; you can click that to view the alert manager.
3. There is also a dashboard widget that displays any unread alerts.
Some type of alerts require an action by the user - usually to accept or decline a request to connect on the CINX platform. This is done via the connector utility.