About HPH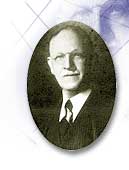 Harrison Publishing Hous
e is a full-time content provider and pricing service for the Plumbing/Mechanical trades.
As the country's oldest independent information resource for contractors, HPH has the industry knowledge, experience, and contacts to reliably deliver unparalleled quality content.
As the trade and HPH have grown and experienced many changes over the years, the founding principles and mission of William Bradford still hold true and continue to guide HPH today:
1. Deliver accurate product information in a timely manner
2. Listen to and develop solutions to meet customer demands
3. Assist industry segments in understanding and working with other segments
4. Provide leadership to the trade in evaluating and implementing new technologies and standards
Throughout the years, Harrison has worked hard to become a trusted and reliable business information provider and partner. From industry-proven price books to electronic updates and online tools, HPH remains committed to providing the industry with its most complete source of information and management tools.